Human Papillomavirus immunisation (HPV-a) of girls and boys is recommended for reducing the risk of HPV infection and cancer.
Voluntary HPV immunisation with bivalent and quadrivalent HPV vaccine is available free of charge to all female and male persons from the age of nine until the end of 2016. By the age of 25, individuals can choose between bi- or quadrivalent vaccine, and those older than 25 are vaccinated with the bivalent vaccine.
In addition, 1st grade high school students and 8th grade primary school students can have HPV vaccination free of charge during school year 2016/2017.
All pupils and regular students are vaccinated by specialist in school and adolescent medicine in charge of a student's school/faculty. All other persons are vaccinated by epidemiologists, general practitioners, or gynaecologists.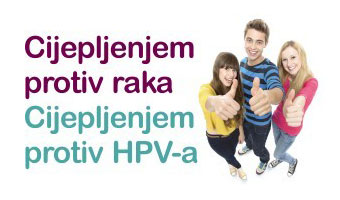 students and other girls and boys of that age regardless of whether they go to high school are vaccinated with quadrivalent vaccine (Silgard).
Tags