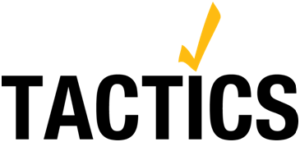 TACTICS (Tools to Address Childhood Trauma, Injury and Children's Safety)
Glavni cilj projekta je unaprijediti prevenciju ozljeda u djece u Europi kroz analizu nenamjernih i namjernih ozljeda djece, podržavanje razvoja i implementacije nacionalnih akcijskih planovaza prevenciju ozljeda u djece, analizu nejednakosti na području pojavnosti i prevencije ozljeda u djece te razvijanje praktičnih alata za izradu, primjenu i praćenje učinkovitih intervencija na području prevencije ozljeda u djece kroz multisektorski pristup na nacionalnoj, regionalnoj i lokalnoj razini.
TACTICS je nastavak prethodno uspješno provedenih projekata Europskog udruženja za sigurnost djece: "Child Safety Action Plan" i "Child Safety Action Plan II" (u razdoblju od 2004. do 2010.).
Trajanje projekta: travanj 2011. – travanj 2014.
Voditelj projekta: Ivana Brkić Biloš, dr.med.
Poveznica na izvornu web stranicu projekta: http://www.childsafetyeurope.org/tactics/index.html