---
Here you can find warnings to heatwaves that may have an effect on people's health.
---
Warnings are issued by the Meteorological and Hydrological Service.
Srijeda
19.1.2022.
Četvrtak
20.1.2022.
Petak
21.1.2022.
Subota
22.1.2022.
Nedjelja
23.1.2022.
Osijek
Zagreb
Karlovac
Gospic
Knin
Rijeka
Split
Dubrovnik
Danger from heat: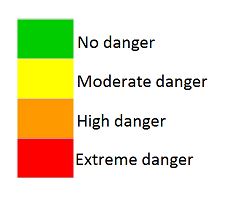 If the colour of your climate area is YELLOW, AMBER or RED, follow the instructions for staying safe in hot weather.
---
Additional meteorological information can be found here.
Tags