A national culture of occupational safety and health (OSH) is the one which respects the right to a safe and healthy working environment on all levels, the one in which the government, employers and employees take active part in ensuring a safe and healthy working environment through a system of defined rights, responsibilities and duties, and the one which prioritizes the principles of prevention.
Many workers today face the growing pressure of having to meet the requirements of the modern work life. Psychosocial risks, such as stronger competition, higher expectations in realizing professional tasks and longer working hours contribute to making the workplace a stressful environment. This work pace demanding immediate communication and high level of global competition is gradually thinning out the line separating work from private life.
Given the significant changes in work-related relationships and current economic crisis, workers fall victim to organizational change and restructuring, lower employability, higher job insecurity, fear of losing one's job, dismissals and unemployment, and eventually worsened financial stability, culminating in severe consequences for the mental health and well-being.
It is estimated that by 2030, workers aged 55-64 will account for a minimum of 30% workforce in many European countries. The retiring age has been going up across Europe and many workers are facing the possibility of extended working life. Consequently, additional efforts are needed to ensure safe and healthy environment throughout the working life.
The Europe 2020 strategy has identified demographic change as one of the main challenges facing Europe. To tackle this problem, the EU Occupational Safety and Health (OSH) Strategic Framework 2014-2020 places special focus on measures of promoting best practices and improving OSH conditions for all workers.
Workforce ageing has brought on diverse challenges for all stakeholders included in OSH management:
Extended working life resulting in prolonged exposition risks;
More workers with chronic health problems and specific needs;
Potentially greater sensitivity of older workers to certain health and safety threats;
Need to take into account the high rate of work-related health problems in certain sectors and businesses, including heavy physical and mental strains, manual work or unusual working hours;
The importance of preventing disability and rehabilitation, and of return to work;
Urgency to tackle age discrimination on the societal level
Stress is the second most common work-related health problem across Europe, while unfavorable psychosocial working environment may have significant negative effects on workers' health. It is believed that stress, as well as other psychosocial risks, cause over one half (50-60%) of overall work days lost due to sick-leaves.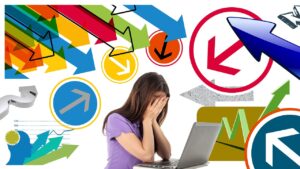 Though psychosocial risks come with every job, they can be successfully assessed and managed, even with limited resources.
Stress on the job is not the worker's problem, but rather organizational matter. It is one of the most common results of unfavorable psychosocial working environment.
Psychosocial risks are the result of deficient work planning, organization and management, as well as of an unhealthy social work context, and may lead to negative psychological, physical and social outcomes.
Working conditions potentially leading to psychosocial risks:
Extreme workload or deadlines
Contradictory demands
Unclear role of the worker
Inefficient communication, and
Poorly implemented reorganization
Unhealthy social context is evident in situations of:
No management or peer support,
Unhealthy interpersonal relationships,
Harassment, aggression and violence, as well as
Difficulties in balancing out work and personal life
Psychosocial risks should not be confused with a healthy and stimulating working environment, where employees are highly motivated and encouraged to give their best performance.
Researchers, practitioners and decision-makers have, of late, dedicated more attention to the impact of psychosocial risks and stress on the job. Work-related stress, today, is a globally acknowledged problem affecting all countries of the world, all professions and all workers, in developed as well as developing countries. In this intricate context, the workplace is, at the same time, a crucial source of psychosocial risks and the ideal arena to tackle them, for the sake of protecting the health and well-being of the worker.
On the occasion of the 2016 World Day for Safety and Health at Work, the International Labor Organization (ILO) posted on its web-site the Workplace Stress: A collective challenge report aiming to present trends on work-related stress in both developed and developing countries with a view to raising awareness of the magnitude of the problem in the new context of the world of work. To this end, it provides an interregional overview of the prevalence and impact of work-related stress, and examines legislation, policies and interventions for its management at international, regional, national and workplace levels.
Tags